Our friends at Victron Energy hosted a fantastic webinar on closed loop battery management solutions with a particular focus on Discover AES LiFePO4 batteries. Marc Stevens, Victron Energy Ambassador/Trainer, digs deep into closed loop system setup with various Victron and Discover components.
The presentation covers:
Explanation and setup procedures to integrate Discover

AES

batteries

with

Victron

Energy's equipment

in

a closed loop communication configuration

.

An overview of

other

battery manufactures that are also compatible in this arrangement using Victron Energy's gear.
To view this webinar, click the following link and enter the password: 3O!#V69@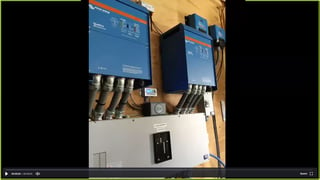 You can download a copy of the presentation by clicking on the picture below.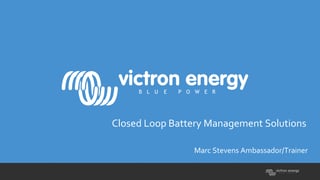 Visit Victron Energy's website for more information on their products: https://www.victronenergy.com
For more information on Discover Battery's solar products, visit our solar page: https://www.discoverbattery.com/solar